Concordance
Concordance Tools
Language Explorer has three concordance tools which are provided in the Texts & Words area.
[vimeo 191683746 w=640 h=448]
The simplest, Word List Concordance, lists every word in the word list. You can sort and filter these words then select one and see the contexts in which it appears. Notice the "interlinearize" tab. Clicking on that shows us this word in its interlinear context.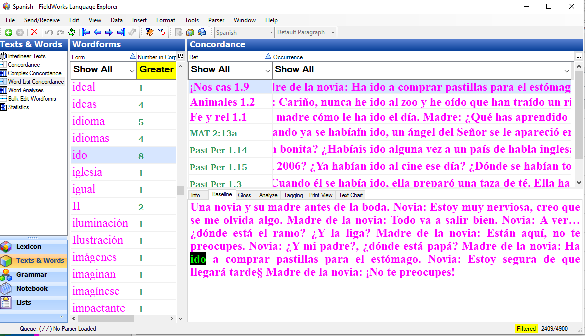 There is also a more flexible concordance tool. This allows you to select which line of the interlinear to search in (e.g. the baseline, individual words, individual morphemes).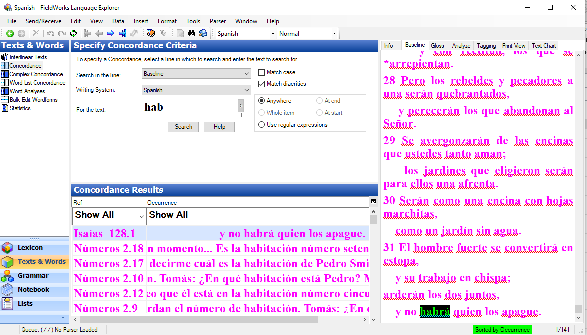 The Complex Concordance allows you to search for words in context. For example, the following example searches for the word Thika preceded by any verb.