BART for Translator's Workplace, Logos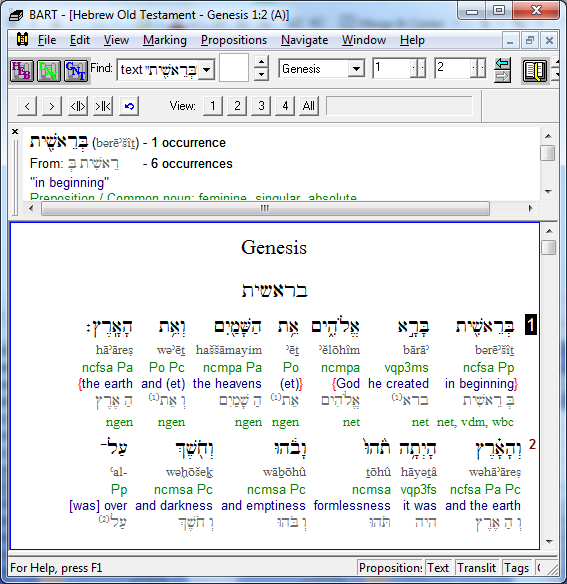 About
BART stands for Biblical Analysis & Research Tool.
BART is an interactive source language Bible program. It is a translation research tool that provides access to the original Greek and Hebrew texts. BART makes it easier for translators with limited knowledge of Hebrew or Greek to recognize the presence of certain features in the source text. It is our hope that by using BART translators around the world will use the Greek and Hebrew languages as their source text, rather than versions in European languages, with resulting improvements in their draft translations.
BART has historically been tied to Translator's Workplace as it makes use of texts that are only accessible via the licensing restrictions we have in place for Translator's Workplace. This slightly revised version of BART is now tied to the Logos edition of Translator's Workplace and is now more easily accessed via this website.
Downloads
You may download the installer for BART. Please know in advance that the installer will not allow installation unless Translator's Workplace, Logos edition is found on your computer. Additionally, the BART application itself will also not work unless TW Logos is installed on your computer. This is to ensure our copyright compliance. The help files for BART are connected with the program and are installed as part of the install process.
Support
Support is available through the BART subgroup of the TW Logos group at Faithlife:
Go to the TW Logos group page.

You may need to login with your Logos / Faithlife account.

Join the BART group (left-hand side):

Add a post with your question.
Contact
If you are unable to obtain support through the BART Faithlife support group, or have a general question about SIL language software, please contact us.