Distribute Lexicon
---
« Configure Lexicon | Back to Features | Editing Lexicon »
---
When you are ready to share your lexicon with others, you can use the Distribute Lexicon Wizard to package Lexique Pro and your data files into a setup program.
Choose which lexicons you want to distribute.
Do you want to include images and sounds?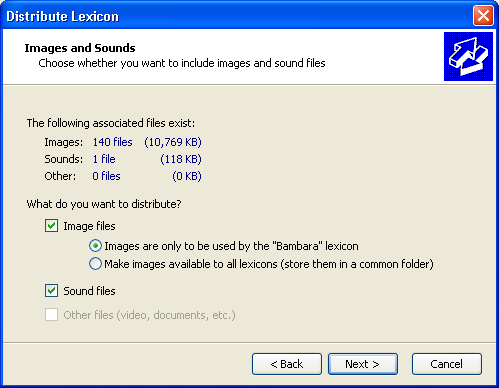 Do you want to encrypt your files?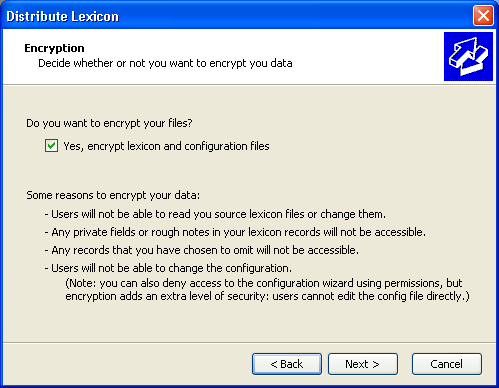 Select what the user who installs your data will be allowed to do within Lexique Pro…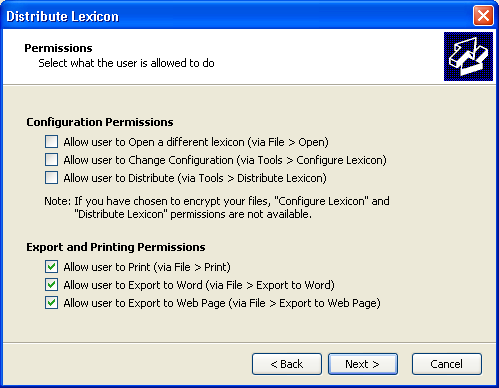 …and which fonts you want to distribute and install…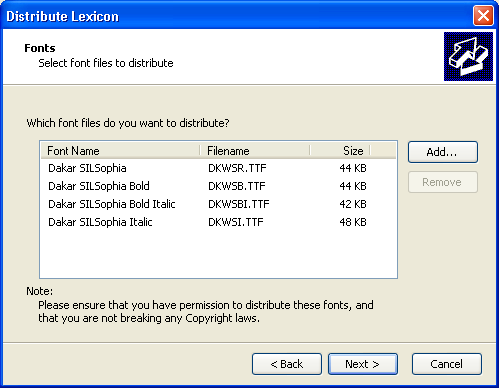 ---
« Configure Lexicon | Back to Features | Editing Lexicon »
---