Indexes
---
« Hyperlinks | Back to Features | Pictures & Sound »
---
You can navigate around your dictionary by clicking on hyperlinks. Lexique Pro builds hyperlinks to related entries such as synonyms, variants, morphemes, main entries, cross-references and sub-entries.
Index lists can be built and displayed in gloss languages, e.g. English: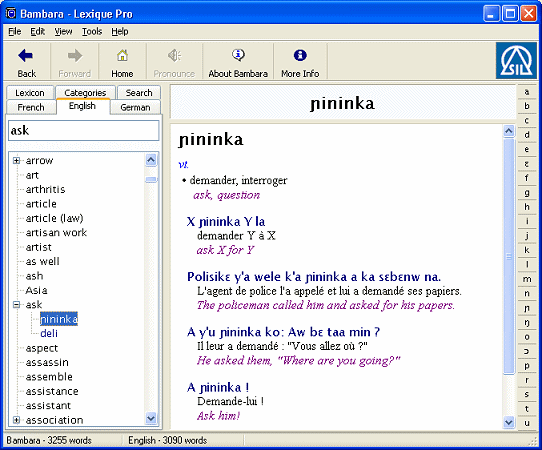 An optional Sort from End tab can be displayed, where the lexical entries are sorted from the end of words. This enables you to see words with common suffixes.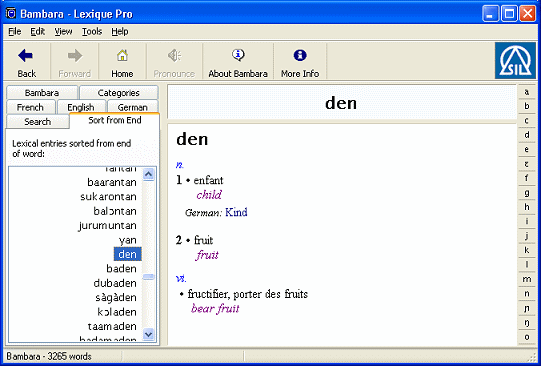 ---
« Hyperlinks | Back to Features | Pictures & Sound »
---