Scripture App Builder 1.1 Released
Scripture App Builder 1.1 has been released. We appreciate very much the response from users around the world who have sent feedback since the first release last month. Many thanks to Anton for designing the new set of app launcher icons, and to Rodion for the Ukranian and Russian translations.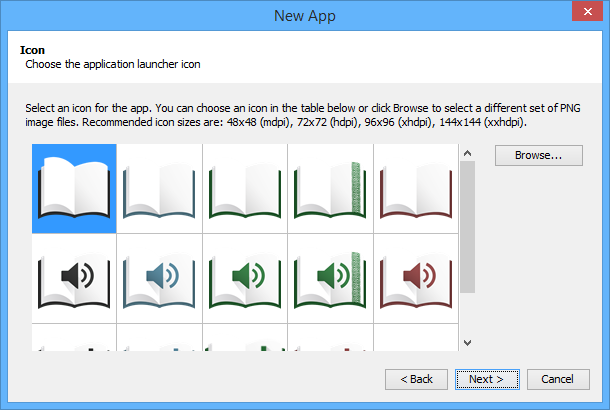 This version includes:
a new icon chooser page in the New App wizard,
a Phrase List Wizard in Audio Timing Tools,
an enhanced command line build,
Ukranian and completed Russian string translations,
additions and updates to fonts,
Picture Story Books can now be defined using Microsoft Word documents (.docx),
improved audio file finding in the app,
as well as various bug fixes.
For more details please see the Release Notes.
Go to Download for the updated install program and Resources to access the updated documentaton.