Scripture App Builder 1.2 Released
Scripture App Builder 1.2 has been released.
This version includes:
an optional footer message at the bottom of each page or chapter,
phone number links in the about box and footers,
as well as some important bug fixes.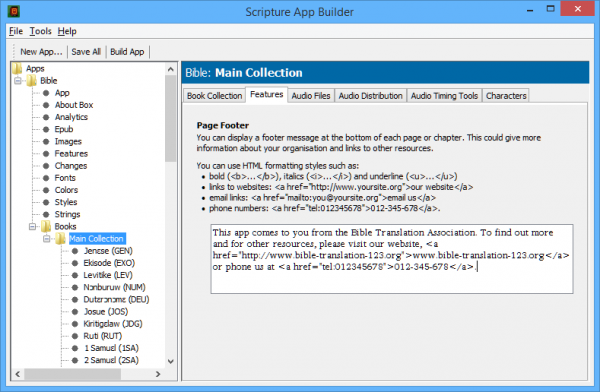 For more details please see the Release Notes.
Go to Download for the updated install program and Resources to access the documentaton.