Scripture App Builder 1.6 Released
Scripture App Builder 1.6 has been released.
This new version includes:
a change to audio file distribution, to allow you to specify different audio sources for different audio files, e.g. some files could be packaged in the app and others could be downloaded from the internet;
an easier way to update book files from their original source;
audio for picture story book section headings;
corrections to EPUB document creation to ensure the files pass validation checks;
integrated installation of aeneas synchronization software for Linux users;
decorative borders: you supply the border image and the app will arrange it around the text.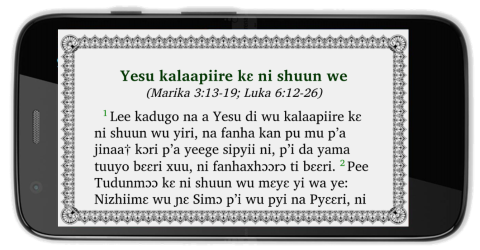 For more details about all the enhancements and fixes in SAB 1.6 please see the Release Notes.
Go to Download for the updated install program and Resources to access the documentation.