Importing and Exporting
Translation Editor can import data from Paratext and other Standard Format files; it can also export data in this same format, as well as in RTF or XML format.  This allows you the flexibility of editing, checking, and printing Scripture text either in Translation Editor or in another program of your choice.
Standard Format Import Setup
When you import Scripture data the first time, select the project type, the Standard Format files, and the mappings from Standard Format markers to Translation Editor styles. Translation Editor automatically maps many Unified Standard Format Markers (USFM 2.0) and several other common markers.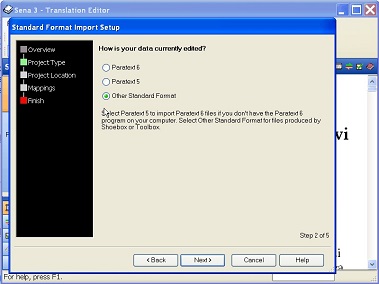 Importing
You can import all Scripture data, a single book of Scripture, or a range of books.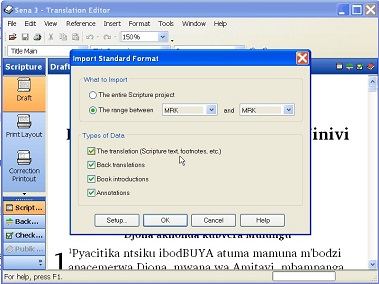 Comparing and Merging Differences
After importing replacement data, you have the option of comparing the newly-imported version with the previously-existing one, and accept or reject on a case-by-case basis each change that the import process introduced.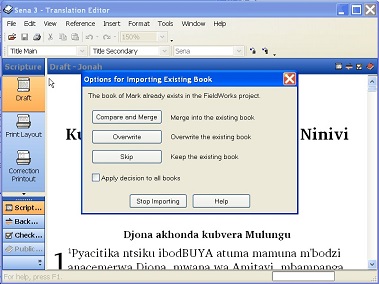 Exporting
To use Translation Editor data in Paratext, Toolbox, or other Unicode programs, you can export Standard Format files. To open books of Scripture in word processing or desktop publishing programs, you can export Rich Text Format (RTF) files.