Design
Abyssinica SIL is based on Ethiopic calligraphic traditions.
One font from this typeface family is included in the Abyssinica SIL release (no bold or italic version available or planned):
Type Samples
For a complete list of characters included in Abyssinica SIL, see Character Set Support.
Type samples showing some of the inventory of glyphs can be downloaded here:
Abyssinica SIL Type Sample.
A sample from one page is shown below.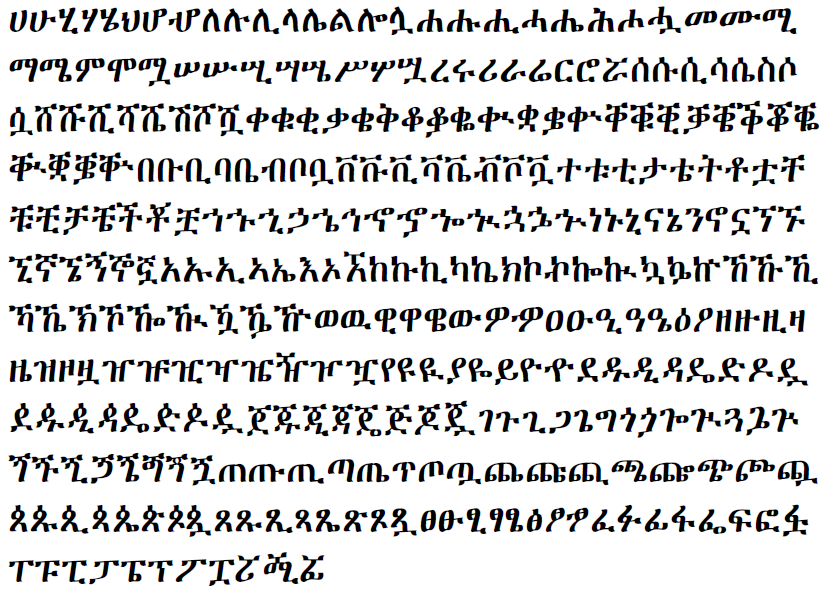 ---
SIL International is the creator of the Abyssinica SIL font, and is the owner of all proprietary rights therein.