How To Use
PTXprint does not have a formal user manual. Instead, the pop-up tooltips provide just-in-time help. With more than 300 different settings to customize, you can usually produce whatever you need. Simply hover your mouse pointer over any option to discover what it does.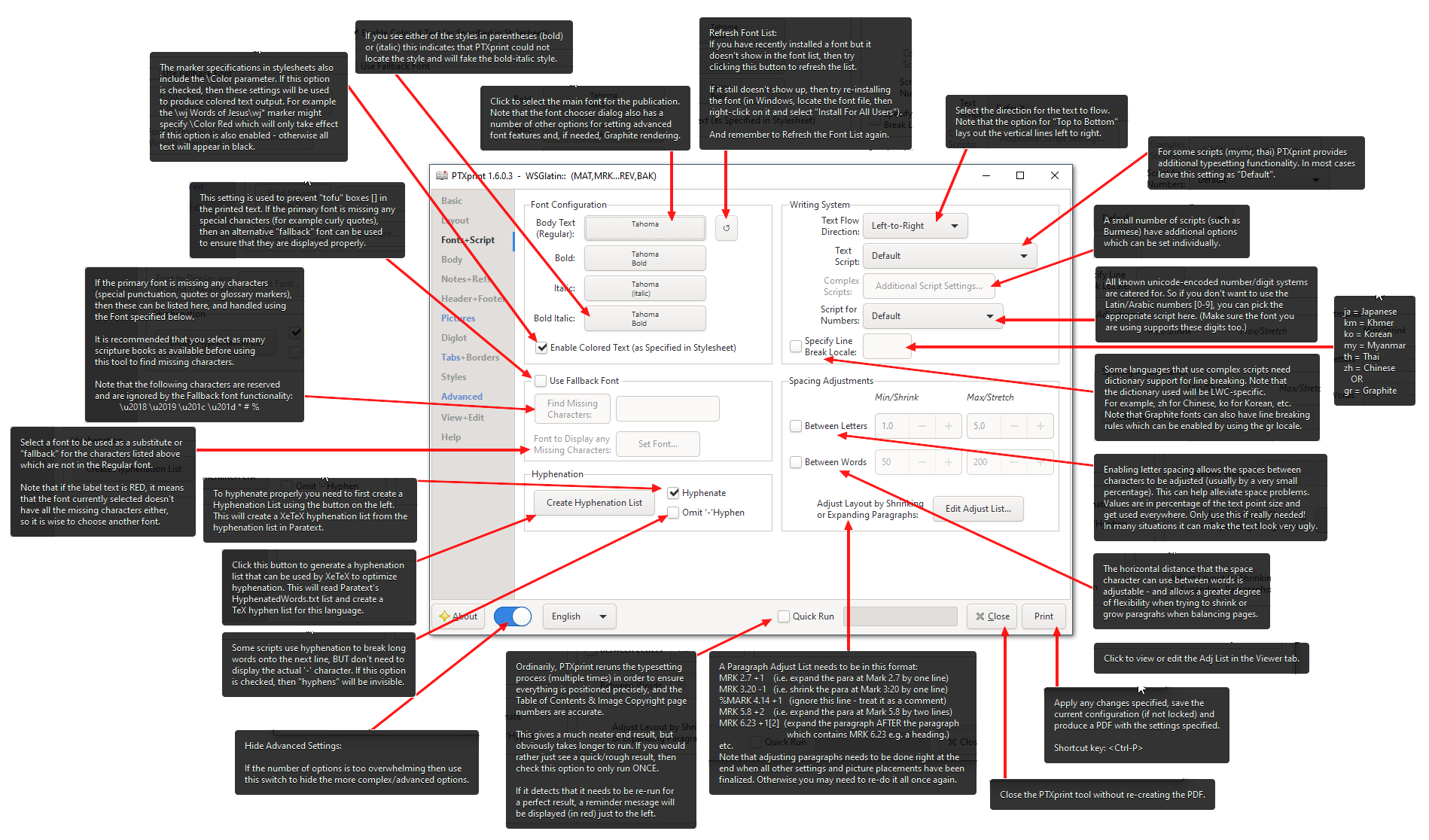 Tooltips are built in & easy to access
Getting Started: Slides, Articles & Videos to get you on your way
Articles
Slides From our Training Conference, Oct 2022
Videos
Training Opportunities:  Apply here to join us!
Complex Layouts: What else can I do?
For more complex outputs, it may not be immediately obvious how to get there. The following resources explore some of PTXprint's more advanced options for those with a more precise or creative vision. It's exciting to see our users push the program to its limits!
Articles
Slides From our Training Conference, Oct 2022
3: Above and Beyond the Basics – Including special layouts (reader edition, wide margins, columnar references), external cross reference lists & localized Strong's Index, placement options for lists of cross-references, handling front matter, & advanced table of contents.
4: What's New? – Including finishing options (like booklets), importing configuration settings from an existing PDF, improved hyphenation for complex scripts, difference between external cross-reference lists, incorporating Strong's index numbers, demonstrating plugins, & more.
Videos
English Training Videos (show all)
French Training Videos (show all)