Offline use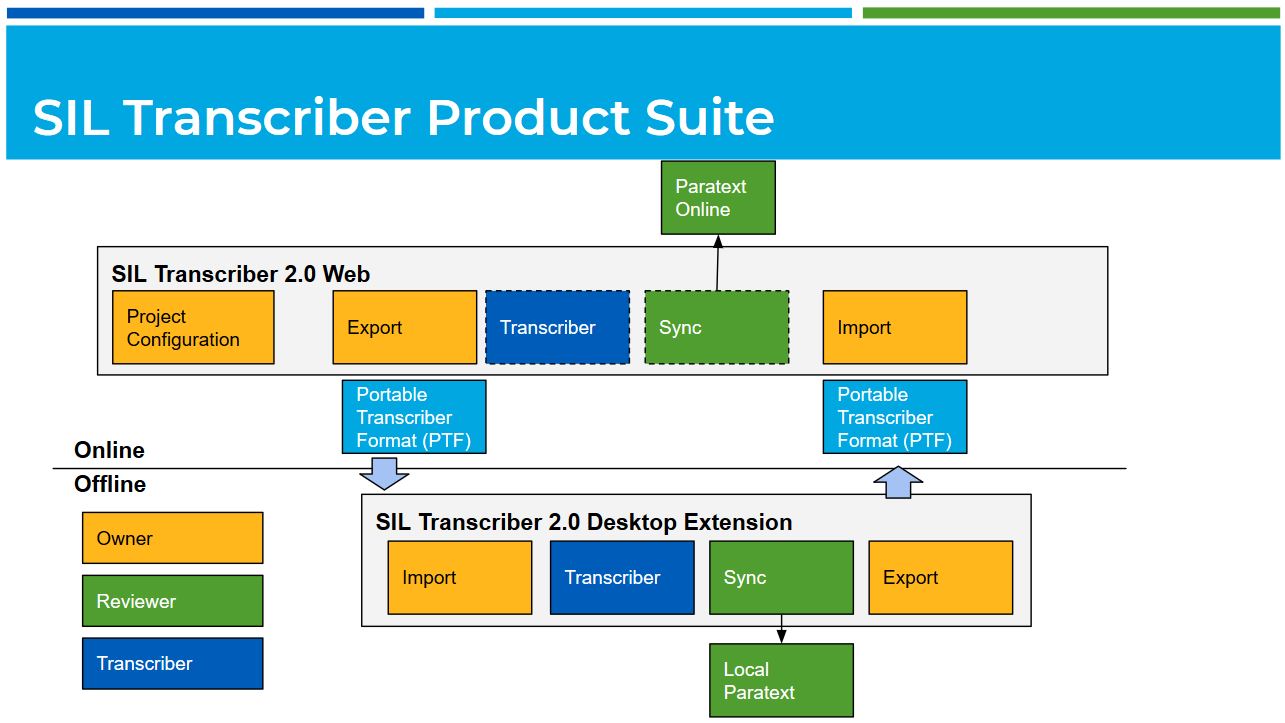 To use SIL Transcriber in a situation where the Internet is not available, perform these setup steps online:
Sign up
Setup the Team
Setup the Project
Assign Sections
Export the PTF
Then install the Desktop Extension on each computer and import this PTF file that was exported. Each user and then work on separate computers to transcribe the sections assigned to them. Once they are transcribed, the team members have these options according to your desires.
Export transcriptions
Sync to local Paratext
Export to ITF
If the users export an ITF file, these files can be imported into the web app so that all the transcriptions done by different transcribers can be merged back into the project on the web. If desired, a new PTF can be exported and imported back into the desktop. If this is done, all the work done is overwritten by the new PTF file so it will be important that all transcriptions are exported to ITF from all separate computers and no work is done while this is being merged and exported and before this PTF file has been imported into the various desktop computers. For more details, consult the help file here.